La Rumbla features on TV One's Seven Sharpe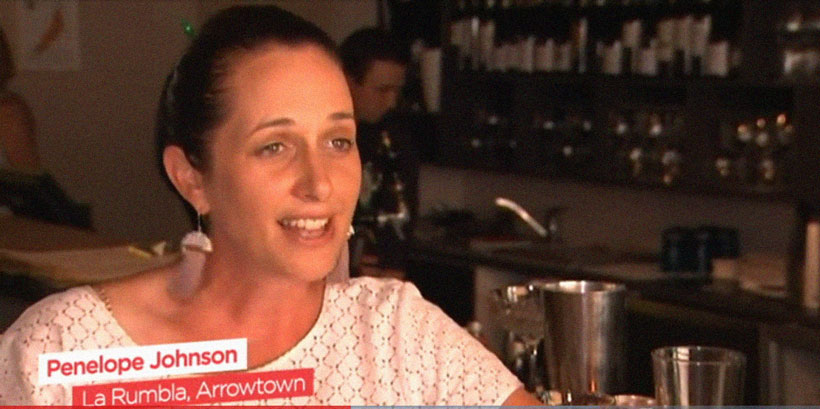 In the grips of a chef shortage, NZ restaurants serving up incentives to keep pot boiling.
Seven Sharp reports a strong economy and rising tourism numbers means more people are eating out and restaurants are on the rise, but can't keep up with demand.
Jay Sherwood of the restaurant L.A. Chef in NZ, said they can't just ask for higher and higher wages.
"Restaurants in general, there is a very small margin, nobody is making millions. People are all here doing it because they love it," he said.
Penelope Johnson of La Rumbla, Arrowtown said they have staff yoga every second week, walking and kayaking and "it's always about what we can do to make it better".
Ms Johnson and her husband run two Arrowtown hot spots and even a housing shortage for staff isn't a hurdle.
"We are looking seriously at purchasing a second home. We are fortunate enough to have a home, but a second home, for staff," she said.
"You can get one or two, really good CVs a year. It's the reason why a lot of people are starting to close certain days of the week, they're shutting down lunches."
There doesn't seem to be any chefs out there"
James Billing of Rydges Auckland
In Auckland, Rydges hotel has set up a food truck called "Rolling Balls" outside the hotel.
Celebrity food truck chef Michael Van de Elzen is on board to mentor a chef – but there's one ingredient missing.
"The only thing we are missing here is the person or the chef to come in and produce the food," Mr Van de Elzen said.
James Billing of Rydges Auckland said, "It's just been impossible. There doesn't seem to be any chefs out there.
"By the time we contact them they have had three other job offers and they don't want to come in for an interview."
Rolling Balls is offering prospective chefs a slice of the pie – a base salary of $50,000 to $60,000 a year and a 10 per cent incentive on financial performance of the trailer itself.
https://www.tvnz.co.nz/one-news/new-zealand/in-grips-chef-shortage-nz-restaurants-serving-up-incentives-keep-pot-boiling